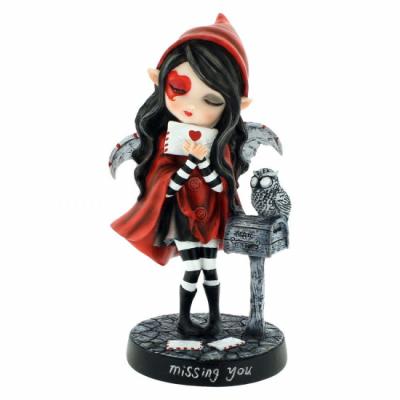 Witches figurine (Missing You)
Witches have moved on from elderly ladies with bad posture, warty noses and worrying complexions. This new collection showcases a new generation of sorceresses for the Digital Era. Or something, I dunno.
All figurines stand approx 18cm tall, on a base 8cm across.
This lovelorn lady may be either receiving or sending letters to/from her absent paramour, there's nothing to give it away. It should however be observed that the one she's holding is never going to fit in that postbox. From the owl's expression, he's not going to go for being the postman, either.