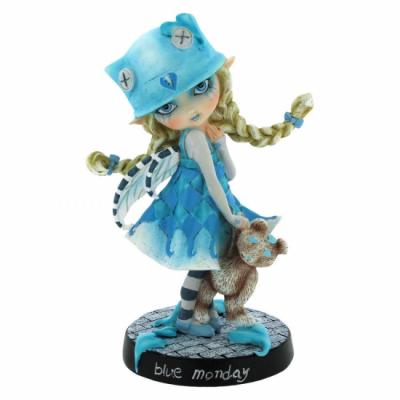 Witches figurine (Blue Monday)
I bet when you heard New Order's seminal indie-dance masterpiece Blue Monday, you never said to yourself: "I predict the game-changing hypnotic ethos of this landmark record will one day be personified in a small resin figurine which I can buy from those young chaps at The Witchery Tours in the shop they will by then be curating." I imagine Peter Hook and Bernard Sumner didn't either, so you and they can all feel jolly foolish now, eh?
Bob Geldof famously sang about not liking Mondays, but we hope you'll like this one.