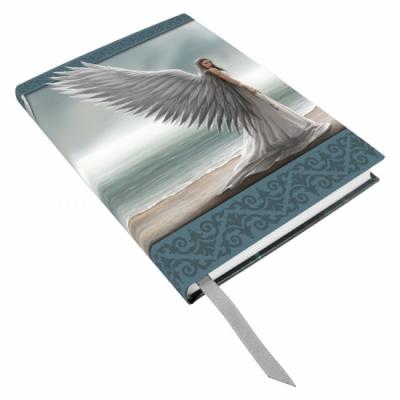 Embossed notebook (Spirit Guide)
She's got the key; but does she have the secret?
Perhaps the key opens a portal to a Spirit Realm where you can at last feel at one with your true essence? Or perhaps she works at Oddbins and is just on her way to open up? (Is this in fact the same thing?)
The Spirit Guide will reveal all, once her ferry arrives (those wings are actually just ornamental).