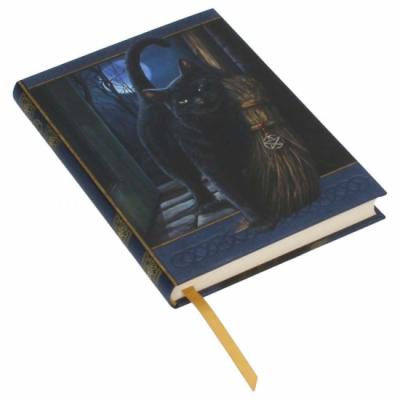 Embossed notebook (Brush with Magick)
With a tough hardback binding and integral ribbon bookmark, 150 blank pages (well, it looks about that many) await your scribbling pleasure within this eerily beautiful A5 notebook.
A Brush With Magick. See what they did there?
On an unrelated note, that is either a very small doorway, or a chuffing enormous cat (and broom).