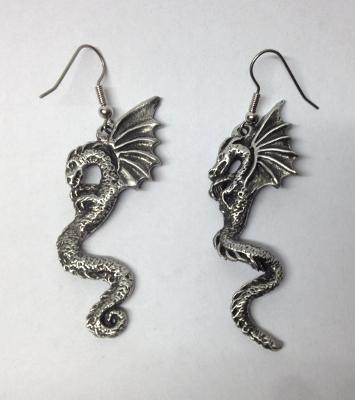 Pewter earrings (various)
Gothic? Perhaps. Frightful? Maybe a little. Original? Definitely!
These unique nickel-free pewter hook earrings with surgical-steel hooks will certainly attract a second look. Shocking but fun, they are available in a range of designs from the mythical to the devilish.
You are sure to find a memorable gift, or the perfect look for one of those special occasions where boring jewellery just won't do!
Photo credit: Astral Pewter