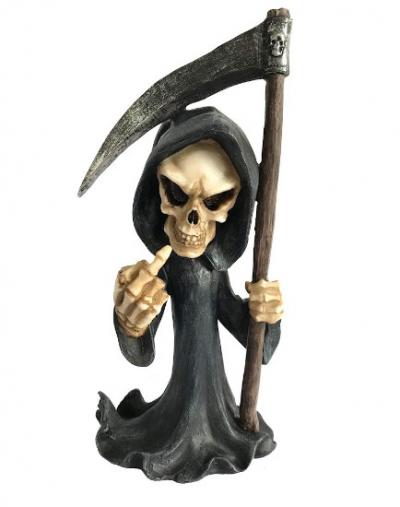 Don't Fear The Reaper figurine
"Seasons don't fear the Reaper / Nor do the the wind, the sun or the rain"
So wrote Blue Öyster Cult's Buck Dharma in 1976, possibly after a summer holiday in Edinburgh. Mind you, Buck underestimated the daily global mortality rate by 2/3, so who needs his expertise?
You're unlikely to get very fearful of this particular reaper. He's quite cute really, and standing just over 21cm tall the worst you can probably expect in the way of reaping is a nasty jab to the ankle-bone.
NOTE: Cowbell sold separately. By other people. We assume.