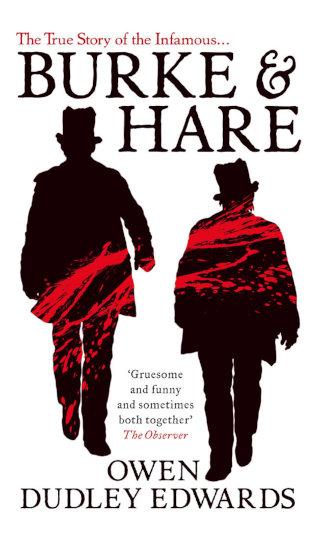 Burke & Hare by Owen Dudley Edwards
At Christmastide, 1827, in a boarding house in Edinburgh's West Port, an old army pensioner dies of natural causes. He owes the landlord £4 rent. Instead of burying the body, the landlord, William Hare, and his friend William Burke fill the coffin with bark and sell the corpse to Dr Robert Knox, an ambitious anatomist. They make a profit of £3.10s.
After this encouraging outcome, Burke and Hare decide to suffocate another sickly tenant. So begins the criminal career of the most notorious double act in the history of serial murder.
In this third edition of his acclaimed book, Owen Dudley Edwards lays bare the unvarnished, human story behind the infamous pair and vividly reconstructs the drama of their trial. We delve into their past, their personalities and the circumstances that led them to resort to murder as a money-making scheme. A new final chapter examines evidence that has come to light in recent years and reflects on the extraordinary power the story still has for present-day readers.
Burke and Hare, poor Irish immigrants, became the central actors in a vortex of desperation and greed, of scientific rivalry, corruption and love. At the end of their dance of death, the shadow of the gallows looms.