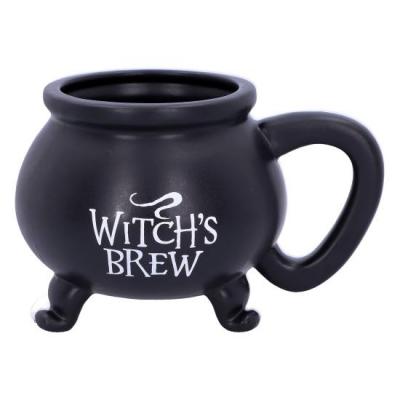 What better juncture than at the serving of hot beverages to announce to all and sundry one's embroilment in the arcane world of the mystical arts?
This distinctive cauldron-shaped mug will certainly nail your esoteric colours to the mast. Eye of newt optional (and probably frowned-upon as many amphibian species are endangered today).
Or perhaps you'd just like to make a rather pointed jibe when serving your mother-in-law her Lapsang Souchong. It's really up to you. We're not the mug police.