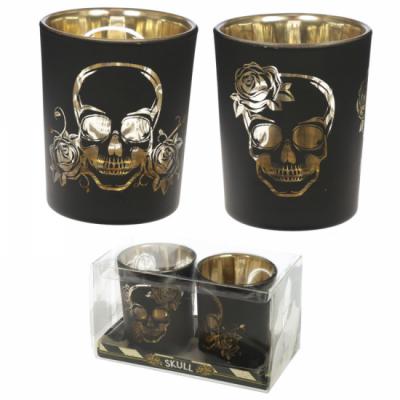 Skull votive tea light holders
When these arrived, one staffer exclaimed: "At last! Shot glasses designed for Scottish people!"
Yet while these Gothic glass vessels might indeed serve to hold a generous measure of uisge beatha, that is not their intended purpose. These vasculiform votives are in fact for holding tea lights (not included).
Perfect for casting eerie flickering skull shadows around your crypt/bedsit/debating-chamber.