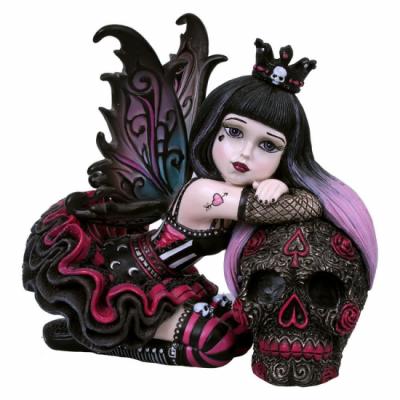 Little Shadows figurine (Lolita)
In July 1959, Jet Harris and Hank Marvin, of Cliff Richard's backing band, made the fateful decision to re-name the band: The Shadows. Little could they have imagined how pivotal this decision would prove in the global popularisation of the dark bit on the other side of an object from the Sun or other light-sources.
Our Little Shadows may not have an iconic repertoire of instrumental-rock melodies (they don't even talk so we could be mistaken there), but they certainly embody the darkness lurks at the heart of modern pop culture in much the same way.
Standing approx. 16cm tall, these eye-catching resin figurines are sure to darken your day.
Lolita's a bit tired, because she just carried this enormous skull up six flights of stairs. It's fine, she'll be OK in a minute.