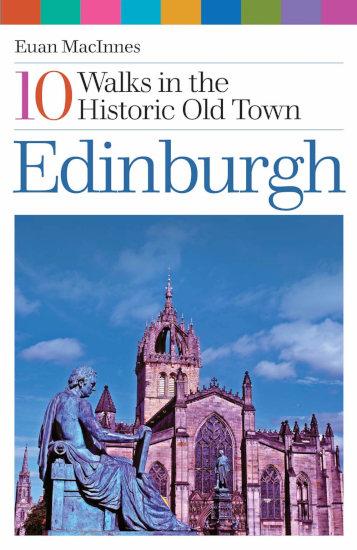 Edinburgh: 10 Walks in the Historic Old Town
The Old Town is the historic heart of Edinburgh ... and of Scotland. This fascinating book explains why it is so important to Scottish history and includes everything you will need to explore the world-famous Royal Mile and the ancient closes and wynds that run off it.
In full colour throughout, the book has detailed maps, 250 photographs and illustrations, hundreds of historical vignettes, in-depth sections on people and places, and, in addition, supplementary sections on both Edinburgh castle and Holyrood palace.
The Old Town is the stage upon which momentous events have played out: bloody battles and sieges, bitter religious conflicts, political upheavals, notorious executions. It is a major cultural centre and home to the nation's most-notable institutions, including the Scottish Parliament, Edinburgh castle, Holyrood palace, the Church of Scotland, the National Museum of Scotland and the senior law courts.
As one might expect the great names from the pages of Scottish history have been part of the Old Town's often-turbulent past, among them Mary, Queen of Scots, John Knox, James VI, Bonnie Prince Charlie, Sir Walter Scott, James Boswell, Adam Smith and David Hume.
If the history was not enough the Old Town is in addition an architectural wonder. The medieval closes, wynds and courts are a delight and who can argue with Robert Louis Stevenson's description of Edinburgh as: 'This profusion of eccentricities, this dream in masonry and living rock'.
Printed on the highest-quality art paper, this is a book that everyone with an interest in this great city will enjoy.